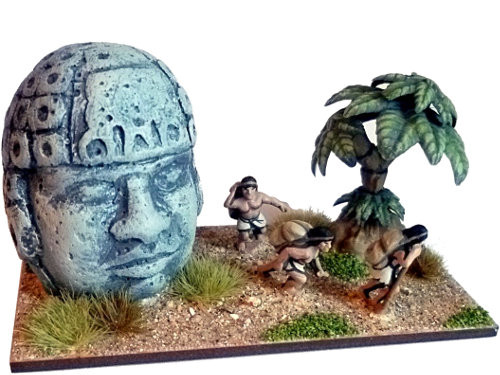 Estadísticas 2020-10-26
La sección de estadísticas contiene los resultados de todos los juegos de Art de la Guerre jugados durante un torneo o un partido oficial. Permite consultar los resultados de los jugadores y los resultados de los ejércitos. Cada jugador tiene un ranking ELO y un ranking de campeonato (consulte el documento sobre la organización del torneo).
Puede consultar las estadísticas seleccionando un evento (torneo o juego), un ejército o un jugador. Al hacer clic en los enlaces, obtendrá los detalles de los juegos para un torneo, para un ejército o para un jugador.
Campeonato internacional : 2016 - 2017
There is only one Championship Table: the ADG_365. Within this global table, we will determine the Champion and then the best players for each nationality.
If a player plays in France, in Spain and in Italy, these 3 tournaments are taken into account for the Championship (or ADG_365) and of course the ranking by nationality. The nationality is taken into consideration, not the country where the player plays.
Hence, there is no more French Championship or Spanish Championship. There is only one Championship that will have its Champion and then the best French player, the best Spanish player, …
At the end of each Championship, from the 1st of September to the 31st of August, the player who has the most points, and at least 18 games in tournaments registered for the Championship, becomes the Champion for the year when the Championship finishes (ex: the player with the most points and at least 18 games on the 31st of August 2016 is Champion 2016).
Each player starts with 1000 Championship points. All won or lost points, other than these 1000 points, are valid for 365 days and then cancelled. The results of a current Championship are therefore temporary.
Jugador N°
Primer nombre
Apellido
Club
País del jugador
Puntos
NULL1
NULL2
495
Rafael
TORTOSA
AKRA LEUKA
ESP
1589
0
0
1
1589 pts
759
Massimiliano
MARTELLACCI
Roma
ITA
1526
0
0
2
1526 pts
556
Iñaki
IRAIZOZ
CSHN
ESP
1490
0
0
3
1490 pts
766
Stefano
SALVADERI
Prato
ITA
1487
0
0
4
1487 pts
254
Ostap
BENDER
STRAT&JEUX DU LAURAGAIS
FRA
1443
0
0
5
1443 pts
675
Allen
KAPLAN
Pennsylvania
USA
1408
0
0
6
1408 pts
921
Shaun
DRUMMOND
QLD
AUS
1392
0
0
7
2017-04-16 > NEW ZEALAND WARGAMING NATIONALS 2017 : 183
2017-01-29 > CANCON 2017 : 150
2017-06-11 > MELEE 2017 - Western Sydney Comp : 59
1392 pts
226
Christophe
SCIANGULA
AMM
FRA
1384
0
0
8
2016-10-30 > CAVAILLON 2016 : 214
2017-05-14 > LYON-SOUCIEU 15mm 2017 : 170
1384 pts
190
Patrick
LEFEBVRE
ACLEB
FRA
1336
0
0
9
1336 pts
769
Richard
CASE
CLWC
GBR
1334
0
0
10
1334 pts
624
Dan
HAZELWOOD
Beltway Bandits
USA
1333
0
0
11
1333 pts
710
Dave
SAUNDERS
CLWC
GBR
1331
0
0
12
1331 pts
751
Steven
HACKER
Clevedon
GBR
1329
0
0
13
1329 pts
858
Mike
BENNETT
CLWC
GBR
1327
0
0
14
1327 pts
566
Julian
LOPEZ
CAT
ESP
1321
0
0
15
1321 pts
642
Ethan
ZORICK
Beltway Bandits
USA
1320
0
0
16
1320 pts
638
Marc
CROTTEAU
Beltway Bandits
USA
1296
0
0
17
1296 pts
702
Dennis
SHORTHOUSE
New Jersey
USA
1296
0
0
18
1296 pts
625
Tom
DEMERS
South MS Armies of Conquest
USA
1287
0
0
19
1287 pts
198
Jean-yves
CASSAS
H&L
FRA
1284
0
0
20
1284 pts
801
Mick
HOOD
Rotherham
GBR
1277
0
0
21
1277 pts
486
Alan
CUTNER
Tradeston
GBR
1271
0
0
22
2017-08-13 > BRITCON 2017 : 176
2017-07-02 > SGIAN-DUBH 2017 : 142
2016-10-16 > Sgian-Dubh 2016 : -47
1271 pts
777
Stefano
ROSIN
Padova
ITA
1268
0
0
23
1268 pts
332
Frédéric
TURPIN
STRAT&JEUX DU LAURAGAIS
FRA
1267
0
0
24
1267 pts
370
Stéphane
ROUX
Isolated Player 370
FRA
1267
0
0
25
2017-05-07 > FRONTON 15mm 2017 : 99
2017-06-04 > CONVENTION COTE BASQUE 2017 : 97
2016-10-30 > CAVAILLON 2016 : 71
1267 pts
523
Eduardo
DE MIRA
BATALLADOR
ESP
1259
0
0
26
1259 pts
708
Peter
WEBB
CLWC
GBR
1253
0
0
27
1253 pts
643
Hilton
MCMANUS
Louisiana
USA
1251
0
0
28
1251 pts
636
Ricky
JONES
South MS Armies of Conquest
USA
1249
0
0
29
1249 pts
681
Ciro
CACCAVIELLO
Napoli
ITA
1246
0
0
30
1246 pts
251
Jean-françois
GILLES
Nimes
FRA
1243
0
0
31
2016-10-30 > CAVAILLON 2016 : 138
2017-01-29 > MARSEILLE 2017 : 105
1243 pts
134
Daniel
BALTZINGER
LdT
FRA
1242
0
0
32
2017-03-12 > STRASBOURG 2017 : 125
2017-05-14 > LYON-SOUCIEU 15mm 2017 : 117
1242 pts
397
Hubert
BRETAGNE
ACHILLE
FRA
1241
0
0
33
1241 pts
649
Walt
LEACH
Maryland
USA
1233
0
0
34
1233 pts
503
Rafael
AULLO
CSHN
ESP
1232
0
0
35
1232 pts
684
Francesco
BERUCCI
Roma
ITA
1230
0
0
36
1230 pts
140
Etienne
MISSON
Chtis stratèges
BEL
1226
0
0
37
2016-10-16 > ANICHE 2016 : 147
2017-01-29 > IWC BRUXELLES 2017 : 79
2017-07-02 > SAUMUR 2017 : 0
1226 pts
922
Martin
WILLIAMS
Isolated Player 922
AUS
1226
0
0
38
2017-06-11 > MELEE 2017 - Western Sydney Comp : 116
2017-01-29 > CANCON 2017 : 110
1226 pts
812
Marco
QUINTA
Grupo Sines
PRT
1221
0
0
39
1221 pts
288
Jean-michel
LESTAGE
Grognards
FRA
1220
0
0
40
2017-05-21 > LIMETZ VILLEZ 2017 : 143
2017-03-12 > STRASBOURG 2017 : 81
2017-07-02 > SAUMUR 2017 : -4
1220 pts
572
Dannie sr
MARTZ SR
Isolated Player 572
USA
1209
0
0
41
2017-01-29 > BAY AREA OPEN 2017 : 181
2017-06-01 > LATE MEDIEVAL WEST COAST : 28
1209 pts
171
Olivier
FLAMENT
F&S
FRA
1207
0
0
42
2017-04-23 > BORDEAUX 15mm 2017 : 104
2016-11-27 > BALLAINVILLIERS 2016 : 103
1207 pts
355
Serge
ADELINE
-
BEL
1207
0
0
43
1207 pts
125
Thierry
MOLIERE
IPO
FRA
1206
0
0
44
1206 pts
800
Ian
MACKAY
CLWC
GBR
1201
0
0
45
1201 pts
142
Jean-louis
MAISTRIAUX
Ordonnance
BEL
1200
0
0
46
2017-01-29 > IWC BRUXELLES 2017 : 163
2016-10-16 > ANICHE 2016 : 22
2017-03-12 > STRASBOURG 2017 : 15
1200 pts
772
Richard
YOUNG
SOA
GBR
1200
0
0
47
1200 pts
196
Boris
ELOY
IPO
FRA
1199
0
0
48
2017-05-21 > LIMETZ VILLEZ 2017 : 162
2016-10-30 > CAVAILLON 2016 : 28
2016-10-16 > ANICHE 2016 : 9
1199 pts
768
David
ALLEN
CLWC
GBR
1196
0
0
49
1196 pts
161
Stéphane
THION
STRAT&JEUX DU LAURAGAIS
FRA
1192
0
0
50
1192 pts
763
Lorenzo
MARINARO
Roma
ITA
1188
0
0
51
1188 pts
630
Chris
JOHNSTON
Walt And The Old Guys
USA
1185
0
0
52
1185 pts
747
Richard
WALKER
Alumwell
GBR
1185
0
0
53
1185 pts
654
Kevin
SWANSON
Maryland
USA
1182
0
0
54
1182 pts
462
Guillaume
BALLAUD
Isolated Player 462
FRA
1179
0
0
55
1179 pts
1046
Richard
STACEY
Nelston
NZL
1175
0
0
56
2017-04-16 > NEW ZEALAND WARGAMING NATIONALS 2017 : 175
1175 pts
632
Brett
STIEFEL
Birmingham Bunnies
USA
1171
0
0
57
1171 pts
645
Gino
AGNELLY
South MS Armies of Conquest
USA
1168
0
0
58
1168 pts
823
Mark
CRIBBS
Pennsylvania
USA
1168
0
0
59
2017-06-10 > NEW JERSEY NJCON 200pts 2017 : 85
2017-06-25 > MID ATLANTIC TEAM TOURNAMENT 2017 - III : 43
2016-10-01 > BARRAGE : 40
1168 pts
105
François
CHAMBON
Augisey
FRA
1166
0
0
60
2017-01-29 > MARSEILLE 2017 : 155
2016-10-30 > CAVAILLON 2016 : 51
2017-05-14 > LYON-SOUCIEU 15mm 2017 : -40
1166 pts
680
Andrea carmelo
LO MORO
Roma
ITA
1160
0
0
61
2017-03-26 > CALENZANO TEAM TOURNAMENT 2017 - ANC : 90
2016-10-30 > ROMA 2016 : 70
1160 pts
694
Richard
WOLFORD
New Zealand
USA
1160
0
0
62
1160 pts
857
Simon
LERAY-MEYER
CLWC
GBR
1160
0
0
63
1160 pts
644
Steven
PAYNE
Mississippi
USA
1155
0
0
64
1155 pts
633
Bill
MCCAMPBELL
Beltway Bandits
USA
1154
0
0
65
1154 pts
1100
Spyros
PAPATHEODOROU
HOPLON
GRC
1150
0
0
66
2017-06-17 > PATRAS FIRST [HOPLON] 2017 : 150
1150 pts
100
Hervé
CAILLE
Achille
FRA
1146
0
0
67
2017-08-06 > THE WORLD 2017 : 98
2017-06-04 > BHGS CHALLENGE 15mm 2017 : 71
2016-10-30 > CAVAILLON 2016 : -23
1146 pts
604
Antonio
ALEMAN
WAR&ROL
ESP
1146
0
0
68
2016-11-27 > ALICANTE 2016 : 84
2017-03-25 > ALICANTE 2017 : 62
1146 pts
442
Olivier
HAZARD
CCJH
FRA
1142
0
0
69
2016-11-27 > BALLAINVILLIERS 2016 : 125
2017-05-21 > LIMETZ VILLEZ 2017 : 17
1142 pts
880
Brett
KVISLE
Norsemen
AUS
1141
0
0
70
2016-11-20 > LEAGUE OF ANCIENTS : 84
2017-01-29 > CANCON 2017 : 57
1141 pts
1047
Mark
OTLEY
Woolston
NZL
1141
0
0
71
2017-04-16 > NEW ZEALAND WARGAMING NATIONALS 2017 : 141
1141 pts
1014
Keith
MARTIN-SMITH
Hexwar
GBR
1139
0
0
72
1139 pts
582
Carles
CORNELLA
COMPAÑÍA CATALANA
ESP
1136
0
0
73
2016-09-18 > MONT MALUS 2016 : 75
2017-01-29 > MARSEILLE 2017 : 58
2017-04-08 > TORTOSA 2017 : 3
1136 pts
496
Carlos
GARCIA
LEGIO V
ESP
1135
0
0
74
2017-01-29 > LEGANES 2017 : 178
2016-10-09 > SEVILLA OCTUBRE 2016 : 21
2017-08-06 > THE WORLD 2017 : -64
1135 pts
522
José vicente
ALVAREZ
VAE VICTIS
ESP
1134
0
0
75
2017-01-29 > LEGANES 2017 : 79
2016-10-30 > ESTELLA 2016 : 55
1134 pts
712
Tim
PORTER
CLWC
GBR
1134
0
0
76
1134 pts
463
Yves
REBECHE
Isolé
FRA
1132
0
0
77
1132 pts
813
João jorge
DIOGO
AJSP
PRT
1132
0
0
78
2017-06-25 > SALADO 2017 : 78
2016-12-18 > TORNEIO PEDROSO 2016 : 39
2016-09-04 > Lusitania Challenge 2016 : 15
1132 pts
488
Andrew
UNWIN
London
GBR
1130
0
0
79
1130 pts
1022
David
HANDLEY
Warlords
GBR
1130
0
0
80
2017-04-09 > ROLL CALL 25mm 2017 : 130
1130 pts
673
Dale
SHANEK
California
USA
1129
0
0
81
2017-01-29 > BAY AREA OPEN 2017 : 66
2017-06-01 > LATE MEDIEVAL WEST COAST : 63
1129 pts
852
Al
APPLEGATE
Isolated Player 852
USA
1124
0
0
82
2016-11-04 > FALL IN 15mm Theme 2016 : 123
2016-11-05 > FALL IN 15mm Open 2016 : 1
1124 pts
746
Don
MCHUGH
Clevedon
GBR
1122
0
0
83
1122 pts
517
Alonso
RIEGO
TROKOLOM
ESP
1121
0
0
84
2016-10-09 > SEVILLA OCTUBRE 2016 : 103
2017-08-06 > THE WORLD 2017 : 18
1121 pts
158
Damien
GIBERT
CTF
FRA
1120
0
0
85
2017-05-21 > LIMETZ VILLEZ 2017 : 115
2017-01-29 > MARSEILLE 2017 : 5
1120 pts
879
Jared
LYNN
Isolated Player 879
AUS
1120
0
0
86
2016-11-20 > LEAGUE OF ANCIENTS : 120
1120 pts
1097
Paris
PAPADOPOULOS
HOPLON
GRC
1120
0
0
87
2017-06-17 > PATRAS FIRST [HOPLON] 2017 : 120
1120 pts
687
Claudio
ZITO
Roma
ITA
1119
0
0
88
1119 pts
738
Edd
HARDING
Chicago
USA
1119
0
0
89
2016-11-04 > FALL IN 25mm 2016 : 119
1119 pts
1003
Roberto
PAVARIN
Isolated Player 1003
ITA
1119
0
0
90
2017-03-26 > CALENZANO TEAM TOURNAMENT 2017 - OPEN : 119
1119 pts
584
Salvador
SANABRE
COMPAÑÍA CATALANA
ESP
1118
0
0
91
2017-08-06 > THE WORLD 2017 : 73
2017-04-08 > TORTOSA 2017 : 45
1118 pts
581
Xavier
CODINA
Isolated Player 581
ESP
1117
0
0
92
2016-09-18 > MONT MALUS 2016 : 92
2017-03-12 > PAMPLONA 2017 : 25
1117 pts
697
Phil
GARDOCKI
Pennsylvania
USA
1116
0
0
93
1116 pts
925
Murray
EVANS
Hunter
AUS
1113
0
0
94
2017-06-11 > MELEE 2017 - Western Sydney Comp : 69
2017-01-29 > CANCON 2017 : 44
2017-04-16 > NEW ZEALAND WARGAMING NATIONALS 2017 : 0
1113 pts
141
Jean
MATAGNE
Ordonnance
BEL
1111
0
0
95
2016-10-16 > ANICHE 2016 : 111
1111 pts
889
Jason
WILLIAMS
Norsemen
AUS
1109
0
0
96
2017-06-11 > MELEE 2017 - Western Sydney Comp : 130
2017-01-29 > CANCON 2017 : 9
2016-11-20 > LEAGUE OF ANCIENTS : -30
1109 pts
1012
George
DEUTSCH
Maryland
USA
1109
0
0
97
2017-03-18 > COLD WARS 25mm 2017 : 109
1109 pts
319
David
LOUCOUGAIN
Garde Varègue
FRA
1108
0
0
98
2017-06-04 > CONVENTION COTE BASQUE 2017 : 108
1108 pts
923
Mark
HOLLAND
Nelson
NZL
1108
0
0
99
2017-01-29 > CANCON 2017 : 108
1108 pts
1004
KEITH
Isolated Player 1004
ITA
1106
0
0
100
2017-03-26 > CALENZANO TEAM TOURNAMENT 2017 - OPEN : 106
1106 pts
273
Lionel
MARTINEZ
ACLEB
FRA
1104
0
0
101
1104 pts
765
Alessandro
SALINI
Arezzo
ITA
1103
0
0
102
1103 pts
183
Philippe
DUTHIL
CCJH
FRA
1102
0
0
103
1102 pts
674
Joe
DICAMILLO
Pennsylvania
USA
1101
0
0
104
1101 pts
1042
Thibault
PATRY
AIGLE ROUENNAIS
FRA
1101
0
0
105
2017-05-21 > LIMETZ VILLEZ 2017 : 101
1101 pts
773
Charles
MASEFIELD
Oxford
GBR
1099
0
0
106
2017-05-07 > CAMPAIGN TEAM EVENT 2017 - POOL 2 : 98
2017-08-13 > BRITCON 2017 : 1
1099 pts
212
Thierry
COULOM
LdT
FRA
1097
0
0
107
2017-05-14 > LYON-SOUCIEU 15mm 2017 : 97
1097 pts
200
Frédéric
DUFFAU
H&L
FRA
1094
0
0
108
1094 pts
814
João
DIOGO
AJSP
PRT
1093
0
0
109
1093 pts
975
Matt
FULLMER
Isolated Player 975
USA
1093
0
0
110
2017-03-18 > COLD WARS 15mm 2017 : 78
2017-06-25 > MID ATLANTIC TEAM TOURNAMENT 2017 - III : 15
1093 pts
778
Alessandro
CORTINOVIS
Udine
ITA
1089
0
0
111
1089 pts
916
Arbrey
HOPKINS
NY
USA
1089
0
0
112
2017-01-15 > US TEAM TOURNAMENT 2017 - IV : 51
2017-06-25 > MID ATLANTIC TEAM TOURNAMENT 2017 - IV : 38
1089 pts
1008
Robin
JACKSON
Isolated Player 1008
GBR
1089
0
0
113
2017-07-23 > NORTHERN LEAGUE 2017 - Round 3 : 72
2017-03-19 > NORTHERN LEAGUE 2017 - Round 1 : 13
2017-05-14 > NORTHERN LEAGUE 2017 - Round 2 : 4
1089 pts
257
Thierry
BAYLAC
Garde Varègue
FRA
1088
0
0
114
1088 pts
427
Matthieu
ABRIC
Nimes
FRA
1088
0
0
115
2016-11-27 > BALLAINVILLIERS 2016 : 53
2017-08-13 > BRITCON 2017 : 35
1088 pts
796
Steve
PRICE
Gloucester
GBR
1088
0
0
116
2016-12-04 > CARDIFF 25mm 2016 : 127
2017-06-18 > CRY HAVOC 2017 : -39
1088 pts
749
Andy
CLAXTON
Clevedon
GBR
1087
0
0
117
2016-11-20 > WARFARE 2016 : 65
2016-12-29 > CLEVEDON pre 250bc 25mm 2016 : 39
2016-12-04 > CARDIFF 25mm 2016 : -17
1087 pts
770
Christopher
AGER
SOA
GBR
1087
0
0
118
2017-08-13 > BRITCON 2017 : 77
2017-04-09 > ROLL CALL 25mm 2017 : 10
1087 pts
1105
Bill
JESSOP
Isolated Player 1105
USA
1085
0
0
119
2017-07-15 > HISTORICON 28mm 2017 : 85
1085 pts
821
José luis
BENITEZ
LUDUS
ESP
1082
0
0
120
2016-09-18 > MONT MALUS 2016 : 82
1082 pts
648
Mark
BUMALA
Virginia
USA
1081
0
0
121
2017-07-14 > HISTORICON 15mm THEME 2017 : 50
2017-07-15 > HISTORICON 15mm OPEN 2017 : 31
1081 pts
711
Harrison
PEARCE
MKWS
GBR
1080
0
0
122
1080 pts
832
Mike
KEMP
Elgin
GBR
1080
0
0
123
2017-07-02 > SGIAN-DUBH 2017 : 67
2016-10-16 > Sgian-Dubh 2016 : 13
1080 pts
501
José angel
GARCIA
Akra Leuka
ESP
1079
0
0
124
2016-11-27 > ALICANTE 2016 : 92
2017-03-25 > ALICANTE 2017 : -13
1079 pts
677
David
BOOR
Pennsylvania
USA
1079
0
0
125
1079 pts
881
Mark
ROBINS
Isolated Player 881
AUS
1079
0
0
126
2016-11-20 > LEAGUE OF ANCIENTS : 79
1079 pts
371
Brice
TEULIE
FRONTON
FRA
1078
0
0
127
2017-06-04 > CONVENTION COTE BASQUE 2017 : 78
1078 pts
1015
Nik
SHARP
Derby
GBR
1078
0
0
128
2017-05-07 > CAMPAIGN TEAM EVENT 2017 - POOL 1 : 61
2017-04-09 > ROLL CALL 15mm 2017 : 47
2017-06-04 > BHGS CHALLENGE 15mm 2017 : -30
1078 pts
929
Paul
RATTRAY
NSW
AUS
1077
0
0
129
2017-04-16 > NEW ZEALAND WARGAMING NATIONALS 2017 : 108
2017-01-29 > CANCON 2017 : 3
2017-06-11 > MELEE 2017 - Western Sydney Comp : -34
1077 pts
900
John
DENNIS
Isolated Player 900
GBR
1076
0
0
130
2016-12-04 > CARDIFF 25mm 2016 : 76
1076 pts
672
Chris
ANDERS
Birmingham Alabama
USA
1075
0
0
131
2017-06-04 > BAYOU WARS THE US OPEN 2017 : 142
2017-05-07 > BREWERS AND SAILORS 2017 : -2
2017-03-12 > SMACDOWN 2017 : -65
1075 pts
437
Robin
FRANCONY
CDL
FRA
1073
0
0
132
2017-04-16 > MONTIVILLIERS 2017 : 65
2017-05-21 > LIMETZ VILLEZ 2017 : 8
1073 pts
527
Jesus
TEJADA
LEGIO V
ESP
1072
0
0
133
2017-01-29 > LEGANES 2017 : 77
2016-10-09 > SEVILLA OCTUBRE 2016 : -5
1072 pts
656
Robert
NEDWICH
Maryland
USA
1072
0
0
134
2016-11-04 > FALL IN 25mm 2016 : 41
2016-10-15 > KozCon 2016 : 35
2016-10-01 > BARRAGE : -4
1072 pts
459
Joffrey
CHOQUET
Chtis stratèges
FRA
1071
0
0
135
2017-01-29 > MARSEILLE 2017 : 66
2016-10-16 > ANICHE 2016 : 41
2017-05-21 > LIMETZ VILLEZ 2017 : -36
1071 pts
1023
Gareth
EVANS
Terrapins
GBR
1070
0
0
136
2017-05-07 > CAMPAIGN TEAM EVENT 2017 - POOL 1 : 82
2017-06-04 > BHGS CHALLENGE 25mm 2017 : 13
2017-04-09 > ROLL CALL 25mm 2017 : -25
1070 pts
493
Javier
DIAZ
AKRA LEUKA
ESP
1069
0
0
137
1069 pts
506
Javier
SORIA
AKRA LEUKA
ESP
1069
0
0
138
2016-10-30 > ESTELLA 2016 : 90
2016-11-27 > ALICANTE 2016 : -21
1069 pts
354
Thomas
MAISTRIAUX
Ordonnance
BEL
1067
0
0
139
2017-03-12 > STRASBOURG 2017 : 93
2016-10-16 > ANICHE 2016 : 18
2017-01-29 > IWC BRUXELLES 2017 : -44
1067 pts
631
Rich
OLIER
South MS Armies of Conquest
USA
1067
0
0
140
2016-12-10 > NOLA Biblical Tournament 2016 : 38
2017-01-15 > US TEAM TOURNAMENT 2017 - III : 34
2017-03-12 > SMACDOWN 2017 : -5
1067 pts
202
Christophe
GOUNEAU
CSO
FRA
1066
0
0
141
2016-09-18 > FRONTIKA 2016 : 64
2017-08-06 > THE WORLD 2017 : 21
2016-11-27 > BALLAINVILLIERS 2016 : -19
1066 pts
665
Bob
RIOUX
Massachusetts
USA
1066
0
0
142
2017-06-25 > MID ATLANTIC TEAM TOURNAMENT 2017 - I : 110
2017-03-18 > COLD WARS 15mm 2017 : -16
2017-07-15 > HISTORICON 15mm OPEN 2017 : -28
1066 pts
884
Glen
NOONAN
QLD
AUS
1065
0
0
143
2017-01-29 > CANCON 2017 : 138
2016-11-20 > LEAGUE OF ANCIENTS : 40
2017-06-11 > MELEE 2017 - Western Sydney Comp : -113
1065 pts
628
Walt
BURGOYNE
Louisiana
USA
1064
0
0
144
1064 pts
735
Simon
BABBS
Illinois
USA
1064
0
0
145
2017-07-14 > HISTORICON 15mm THEME 2017 : 36
2017-07-15 > HISTORICON 15mm OPEN 2017 : 28
1064 pts
919
Alberto
MARINI
Padova
ITA
1064
0
0
146
2017-01-29 > CARTIGLIANO 2017 : 57
2017-06-18 > PALMANOVA 2017 : 7
1064 pts
1060
Kevin
BARWISE
Isolated Player 1060
AUS
1064
0
0
147
2017-06-11 > MELEE 2017 - Western Sydney Comp : 64
1064 pts
635
Jamie
SETZE
Baton Rouge Barbarians
USA
1063
0
0
148
1063 pts
250
Olivier
PIEGLE
Front des Vosges
FRA
1062
0
0
149
2017-05-14 > LYON-SOUCIEU 15mm 2017 : 53
2017-03-12 > STRASBOURG 2017 : 9
1062 pts
859
Mark
STANNARD
Ilford
GBR
1062
0
0
150
2016-11-13 > CENTRAL LONDON 2016 : 62
1062 pts
1035
John
MCINTOSH
Wirrall Mob
GBR
1062
0
0
151
2017-07-23 > NORTHERN LEAGUE 2017 - Round 3 : 41
2017-05-14 > NORTHERN LEAGUE 2017 - Round 2 : 21
1062 pts
520
Javier
MORENO
LEGIO V
ESP
1061
0
0
152
2016-10-09 > SEVILLA OCTUBRE 2016 : 61
1061 pts
700
Sean
THORNE
New Jersey
USA
1061
0
0
153
1061 pts
618
Charles
NEDELEC
Le Mexicain
FRA
1060
0
0
154
2017-07-02 > SAUMUR 2017 : 124
2016-11-27 > BALLAINVILLIERS 2016 : -64
1060 pts
454
Joël
SANSBERRO
ETO
FRA
1059
0
0
155
1059 pts
719
Pablo
SUAREZ
Roma
ITA
1059
0
0
156
2017-03-26 > CALENZANO TEAM TOURNAMENT 2017 - MED : 36
2017-05-14 > ROMA MAGGIO 2017 : 23
1059 pts
914
Mike
MCGEE
GMetc
USA
1059
0
0
157
2017-01-15 > US TEAM TOURNAMENT 2017 - III : 59
1059 pts
701
Bill
HAWKES
Pennsylvania
USA
1058
0
0
158
1058 pts
802
Andrew
MARTIN
Rotherham
GBR
1058
0
0
159
2017-08-13 > BRITCON 2017 : 41
2017-07-23 > NORTHERN LEAGUE 2017 - Round 3 : 17
1058 pts
780
Roberto
RICAMO
Trieste
ITA
1057
0
0
160
1057 pts
863
Alan
GOODEARL
CLWC
GBR
1057
0
0
161
2017-03-19 > C LONDON SPRING INVITATIONAL : 52
2016-11-13 > CENTRAL LONDON 2016 : 5
1057 pts
862
Andy
FINKEL
CLWC
GBR
1056
0
0
162
2017-03-19 > C LONDON SPRING INVITATIONAL : 88
2016-11-13 > CENTRAL LONDON 2016 : -2
2017-05-07 > CAMPAIGN TEAM EVENT 2017 - POOL 2 : -30
1056 pts
440
Thomas
TETARD
CDL
FRA
1051
0
0
163
2017-04-16 > MONTIVILLIERS 2017 : 51
1051 pts
748
Andrew
WHITBY
Clevedon
GBR
1051
0
0
164
2016-12-04 > CARDIFF 25mm 2016 : 79
2016-12-29 > CLEVEDON pre 250bc 25mm 2016 : 35
2017-06-18 > CRY HAVOC 2017 : -63
1051 pts
809
David
LAUERMAN
Isolated Player 809
USA
1051
0
0
165
2017-06-01 > LATE MEDIEVAL WEST COAST : 118
2017-01-29 > BAY AREA OPEN 2017 : -67
1051 pts
277
Jean-marc
SAUBADE
Garde Varègue
FRA
1048
0
0
166
1048 pts
295
Patrick
VASSELIN
SPQR
FRA
1048
0
0
167
2016-10-30 > CAVAILLON 2016 : 46
2017-03-12 > STRASBOURG 2017 : 42
2017-01-29 > MARSEILLE 2017 : -40
1048 pts
594
Miguel
VERDU
Tercio Viejo de San Vicente
ESP
1047
0
0
168
2017-03-25 > ALICANTE 2017 : 53
2016-11-27 > ALICANTE 2016 : -6
1047 pts
838
Eric
BOYLE
Maryland
USA
1047
0
0
169
2016-10-15 > KozCon 2016 : 52
2017-03-18 > COLD WARS 15mm 2017 : 0
2016-11-04 > FALL IN 15mm Theme 2016 : -5
1047 pts
965
John
SILEO
Isolated Player 965
USA
1047
0
0
170
2017-06-09 > NEW JERSEY NJCON 100pts 2017 : 43
2017-02-25 > MAPLEWOOD NL FEBRUARY 2017 : 39
2017-08-05 > MAPLEWOOD NL AUGUST 2017 : -35
1047 pts
661
Chris
SWEARINGEN
Louisiana
USA
1046
0
0
171
2016-12-10 > NOLA Biblical Tournament 2016 : 71
2017-01-15 > US TEAM TOURNAMENT 2017 - II : 36
2017-06-04 > BAYOU WARS THE US OPEN 2017 : -61
1046 pts
1048
Aaron
NICOLL
Nelson
NZL
1046
0
0
172
2017-04-16 > NEW ZEALAND WARGAMING NATIONALS 2017 : 46
1046 pts
1071
Vincent
RESPOND
New Jersey
USA
1045
0
0
173
2017-06-09 > NEW JERSEY NJCON 100pts 2017 : 45
1045 pts
160
Roland
HARTZ
Front des Vosges
FRA
1044
0
0
174
2017-05-14 > LYON-SOUCIEU 15mm 2017 : 20
2017-04-23 > BORDEAUX 15mm 2017 : 15
2017-03-12 > STRASBOURG 2017 : 9
1044 pts
887
Richard
STUBBS
Isolated Player 887
AUS
1044
0
0
175
2017-01-29 > CANCON 2017 : 40
2016-11-20 > LEAGUE OF ANCIENTS : 4
1044 pts
629
Lee
CLEVELAND
Birmingham Bunnies
USA
1042
0
0
176
2017-03-12 > SMACDOWN 2017 : 78
2017-05-07 > BREWERS AND SAILORS 2017 : -10
2017-01-15 > US TEAM TOURNAMENT 2017 - III : -26
1042 pts
343
Olivier
MONROSE
IPO
FRA
1039
0
0
177
2016-11-27 > BALLAINVILLIERS 2016 : 39
1039 pts
653
Tom
HAZLETT
West Virginia
USA
1038
0
0
178
1038 pts
705
Carl
STEFANELLI
New Jersey
USA
1038
0
0
179
1038 pts
803
Adrian
STEER
Halifax
GBR
1038
0
0
180
1038 pts
1043
Michel
PATRY
AIGLE ROUENNAIS
FRA
1038
0
0
181
2017-05-21 > LIMETZ VILLEZ 2017 : 38
1038 pts
1072
Lee
SOWERS
New Jersey
USA
1038
0
0
182
2017-06-09 > NEW JERSEY NJCON 100pts 2017 : 38
1038 pts
583
Albert
SERRA
LUDUS
ESP
1036
0
0
183
2016-09-18 > MONT MALUS 2016 : 36
1036 pts
695
Alan
ZANICH
Massachusetts
USA
1036
0
0
184
2016-11-04 > FALL IN 15mm Theme 2016 : 36
1036 pts
860
Stephen
TANNER
SELWG
GBR
1036
0
0
185
2016-11-13 > CENTRAL LONDON 2016 : 36
1036 pts
236
Laurent
MEZIANI
STRAT&JEUX DU LAURAGAIS
FRA
1035
0
0
186
2017-05-07 > FRONTON 15mm 2017 : 26
2016-09-18 > FRONTIKA 2016 : 9
1035 pts
146
Hugo
TATE
Ordonnance
BEL
1034
0
0
187
1034 pts
163
Xavier
MORLEC
-
FRA
1034
0
0
188
2017-03-12 > STRASBOURG 2017 : 34
1034 pts
573
Orlando
ALMEIDA
AJSP
PRT
1034
0
0
189
1034 pts
438
Nicolas
BELLANGER
CDL
FRA
1033
0
0
190
2017-04-16 > MONTIVILLIERS 2017 : 33
1033 pts
683
Guglielmo
MARLIA
Milano
ITA
1033
0
0
191
1033 pts
927
Radek
ZELENY
Isolated Player 927
AUS
1032
0
0
192
2017-01-29 > CANCON 2017 : 32
1032 pts
1052
Stephen
LADANYI
Wellington
NZL
1032
0
0
193
2017-07-14 > HISTORICON 15mm THEME 2017 : 36
2017-07-15 > HISTORICON 15mm OPEN 2017 : 19
2017-04-16 > NEW ZEALAND WARGAMING NATIONALS 2017 : -23
1032 pts
1095
Charles
RANDOW
Isolated Player 1095
USA
1032
0
0
194
2017-07-15 > HISTORICON 15mm OPEN 2017 : 32
1032 pts
531
Berni
SUGUS
CSHN
ESP
1031
0
0
195
2016-10-30 > ESTELLA 2016 : 31
1031 pts
692
Luis
EZEQUIEL
VAE VICTIS
ESP
1031
0
0
196
2017-01-29 > LEGANES 2017 : 31
1031 pts
704
Chris
SIKORSKI
Pennsylvania
USA
1031
0
0
197
1031 pts
891
Charles
WATSON
Isolated Player 891
AUS
1030
0
0
198
2016-11-20 > LEAGUE OF ANCIENTS : 30
1030 pts
882
Andrew
SILK
Isolated Player 882
AUS
1029
0
0
199
2016-11-20 > LEAGUE OF ANCIENTS : 75
2017-01-29 > CANCON 2017 : -46
1029 pts
1112
Christopher
TONGE
Rotherham
GBR
1029
0
0
200
2017-08-13 > BRITCON 2017 : 29
1029 pts
404
Pascal
FAUCHET
Garde Varègue
FRA
1028
0
0
201
2017-06-04 > CONVENTION COTE BASQUE 2017 : 28
1028 pts
471
Benoît
KITZINGER
Garde Varègue
FRA
1028
0
0
202
2017-06-04 > CONVENTION COTE BASQUE 2017 : 28
1028 pts
626
Dan
HENDERSON
South MS Armies of Conquest
USA
1028
0
0
203
1028 pts
1111
Bob
ANDRIOLA
New Jersey
USA
1026
0
0
204
2017-08-05 > MAPLEWOOD NL AUGUST 2017 : 26
1026 pts
605
Guillermo
GALINDO
WAR&ROL
ESP
1025
0
0
205
2016-11-27 > ALICANTE 2016 : 25
1025 pts
610
Roberto
RIVEIRO
ORDO LUDENS
ESP
1025
0
0
206
2017-03-12 > PAMPLONA 2017 : 20
2017-08-06 > THE WORLD 2017 : 5
1025 pts
819
João
COSTA
AJSP
PRT
1025
0
0
207
1025 pts
828
Peter
SUWAK
West Virginia
USA
1024
0
0
208
2016-11-04 > FALL IN 15mm Theme 2016 : 38
2016-10-01 > BARRAGE : -14
1024 pts
825
Jim
TOBIN
Pennsylvania
USA
1023
0
0
209
1023 pts
1006
Kevin
JOHNSON
Derby
GBR
1022
0
0
210
1022 pts
603
Florent
DEFOUR
Isolé
FRA
1021
0
0
211
2017-01-29 > MARSEILLE 2017 : 54
2016-10-30 > CAVAILLON 2016 : -16
2017-05-14 > LYON-SOUCIEU 15mm 2017 : -17
1021 pts
755
Mike
BALDWIN
Cardiff
GBR
1021
0
0
212
2017-05-14 > BRISTOL 25mm 2017 : 56
2017-04-09 > ROLL CALL 15mm 2017 : -35
1021 pts
379
Maxime
PICHOT
Chtis stratèges
FRA
1020
0
0
213
2017-05-21 > LIMETZ VILLEZ 2017 : 36
2017-01-29 > IWC BRUXELLES 2017 : 3
2016-10-16 > ANICHE 2016 : -19
1020 pts
840
Dan
BIGELOW
Isolated Player 840
USA
1020
0
0
214
2017-06-25 > MID ATLANTIC TEAM TOURNAMENT 2017 - I : 45
2016-10-15 > KozCon 2016 : -25
1020 pts
756
Stéphane
BERNINET
La Cohorte Phocéenne
FRA
1018
0
0
215
2017-01-29 > MARSEILLE 2017 : 56
2017-05-14 > LYON-SOUCIEU 15mm 2017 : 54
2016-10-30 > CAVAILLON 2016 : -92
1018 pts
834
Hugh
CAMERON
Tradeston
GBR
1017
0
0
216
2016-10-16 > Sgian-Dubh 2016 : 17
1017 pts
904
Tony
HOROBIN
Isolated Player 904
GBR
1017
0
0
217
2016-12-29 > CLEVEDON pre 250bc 25mm 2016 : 15
2016-12-04 > CARDIFF 25mm 2016 : 2
1017 pts
1068
Ricardo
SIMAS
Isolated Player 1068
PRT
1017
0
0
218
2017-06-25 > SALADO 2017 : 17
1017 pts
516
Borja
PEREZ DE LEMA
SEPTIMO GRADO
ESP
1016
0
0
219
2017-01-29 > LEGANES 2017 : 54
2016-10-30 > ESTELLA 2016 : -38
1016 pts
664
Mike
KENNEDY
Maryland
USA
1016
0
0
220
1016 pts
1032
Bartolomé
MORLEX
-
FRA
1016
0
0
221
2017-05-14 > LYON-SOUCIEU 15mm 2017 : 16
1016 pts
1078
Chip
MILLER
Isolated Player 1078
USA
1016
0
0
222
2017-06-04 > BAYOU WARS THE US OPEN 2017 : 16
1016 pts
518
Carlos
SERRANO
VAE VICTIS
ESP
1015
0
0
223
2017-01-29 > LEGANES 2017 : 15
1015 pts
548
Angel
MAQUEDA
LEGIO V
ESP
1015
0
0
224
2016-10-09 > SEVILLA OCTUBRE 2016 : 15
1015 pts
875
Vince
SALVATO
New York
USA
1015
0
0
225
2016-11-04 > FALL IN 25mm 2016 : 52
2017-03-18 > COLD WARS 25mm 2017 : -37
1015 pts
911
Dino
MONTICOLLI
Midlands
GBR
1015
0
0
226
2017-05-14 > BRISTOL 25mm 2017 : 65
2016-12-29 > CLEVEDON pre 250bc 25mm 2016 : -50
1015 pts
1041
Keith
MCGLYNN
Gloucester
GBR
1015
0
0
227
2017-05-14 > BRISTOL 25mm 2017 : 15
1015 pts
1059
Graeme
RALPH
Hunter
AUS
1015
0
0
228
2017-06-11 > MELEE 2017 - Western Sydney Comp : 15
1015 pts
593
Oscar
IBANEZ
CSHN
ESP
1014
0
0
229
1014 pts
1050
Josh
GARDENER
Isolated Player 1050
NZL
1013
0
0
230
2017-04-16 > NEW ZEALAND WARGAMING NATIONALS 2017 : 13
1013 pts
207
Pierre-louis
TREBUCQ
H&L
FRA
1012
0
0
231
2017-06-04 > CONVENTION COTE BASQUE 2017 : 12
1012 pts
641
Hab
SETZE
Birmingham Bunnies
USA
1012
0
0
232
1012 pts
816
João
ESPECIAL
LUDIUS LUSITANI
PRT
1012
0
0
233
1012 pts
883
Alex
INGLIS
Isolated Player 883
AUS
1012
0
0
234
2016-11-20 > LEAGUE OF ANCIENTS : 12
1012 pts
970
Geoff
PUNSHEON
CLWC
GBR
1012
0
0
235
2017-03-19 > C LONDON SPRING INVITATIONAL : 12
1012 pts
977
Justin
TEBO
Isolated Player 977
USA
1012
0
0
236
2017-03-18 > COLD WARS 15mm 2017 : 12
1012 pts
1089
Paul
OHTONEN
Michigan
USA
1012
0
0
237
2017-07-14 > HISTORICON 15mm THEME 2017 : 7
2017-07-15 > HISTORICON 28mm 2017 : 5
1012 pts
902
Paul
BOLAM
Devizes
GBR
1011
0
0
238
2016-12-04 > CARDIFF 25mm 2016 : 11
1011 pts
903
James
CHURCHILL
Cardiff
GBR
1011
0
0
239
2016-12-04 > CARDIFF 25mm 2016 : 11
1011 pts
924
Paul
BRAUN
QLD
AUS
1011
0
0
240
2017-01-29 > CANCON 2017 : 76
2017-06-11 > MELEE 2017 - Western Sydney Comp : -65
1011 pts
1029
Pedro
ROQUE
Ludius Lusitani
PRT
1011
0
0
241
2017-04-30 > OURIQUE 2017 : 7
2017-06-25 > SALADO 2017 : 4
1011 pts
1088
Matt
ZAJAC
Isolated Player 1088
USA
1010
0
0
242
2017-07-14 > HISTORICON 15mm THEME 2017 : 10
1010 pts
375
Christophe
ARTUS
POITIERS
FRA
1009
0
0
243
2017-06-04 > CONVENTION COTE BASQUE 2017 : 9
1009 pts
835
George
DICK
GDWS
GBR
1009
0
0
244
2016-10-16 > Sgian-Dubh 2016 : 9
1009 pts
1049
Kerry
DOCHERTY
Woolston
NZL
1009
0
0
245
2017-04-16 > NEW ZEALAND WARGAMING NATIONALS 2017 : 9
1009 pts
741
Paul
WOOLERTON
Virginia
USA
1008
0
0
246
2017-07-15 > HISTORICON 15mm OPEN 2017 : 59
2017-07-14 > HISTORICON 15mm THEME 2017 : -51
1008 pts
885
Lyle
DAYMOND
League of Ancients
AUS
1008
0
0
247
2016-11-20 > LEAGUE OF ANCIENTS : 8
1008 pts
910
Dave
ALLEN
Clevedon
GBR
1008
0
0
248
2016-12-29 > CLEVEDON pre 250bc 25mm 2016 : 8
1008 pts
866
Sean
WALKER
CLWC
GBR
1007
0
0
249
2017-08-13 > BRITCON 2017 : 27
2017-03-19 > C LONDON SPRING INVITATIONAL : 7
2016-11-13 > CENTRAL LONDON 2016 : -27
1007 pts
933
Gerry
FALLON
NSW
AUS
1007
0
0
250
2017-06-11 > MELEE 2017 - Western Sydney Comp : 34
2017-01-29 > CANCON 2017 : -27
1007 pts
1016
Neil
MCANDREW
Leighton Buzzards
GBR
1007
0
0
251
2017-04-09 > ROLL CALL 15mm 2017 : 7
1007 pts
1087
Aynsley
MUSGRAVE
Virginia
USA
1007
0
0
252
2017-07-14 > HISTORICON 15mm THEME 2017 : 7
1007 pts
327
Paul
BERLANDI
Chtis stratèges
FRA
1006
0
0
253
2016-10-16 > ANICHE 2016 : 53
2016-11-27 > BALLAINVILLIERS 2016 : -47
1006 pts
578
Arnaud
PERTHUIS
ACLEB
FRA
1006
0
0
254
2017-05-21 > LIMETZ VILLEZ 2017 : 6
1006 pts
886
Tyler
JEFFERSON
Isolated Player 886
AUS
1006
0
0
255
2016-11-20 > LEAGUE OF ANCIENTS : 6
1006 pts
1074
Robert
SHOEMAKER
Isolated Player 1074
USA
1006
0
0
256
2017-06-10 > NEW JERSEY NJCON 200pts 2017 : 6
1006 pts
905
Richard
BODLEY SCOTT
Isolated Player 905
GBR
1005
0
0
257
2016-12-04 > CARDIFF 25mm 2016 : 5
1005 pts
926
Ian
SHARP
VIC
AUS
1005
0
0
258
2017-01-29 > CANCON 2017 : 5
1005 pts
1079
Scott
ALLEN
Isolated Player 1079
USA
1005
0
0
259
2017-06-04 > BAYOU WARS THE US OPEN 2017 : 5
1005 pts
263
Cédric
ROUDIL
Achille
FRA
1004
0
0
260
2016-10-30 > CAVAILLON 2016 : 4
1004 pts
505
Elio
CUBILES
TROKOLOM
ESP
1004
0
0
261
2016-10-09 > SEVILLA OCTUBRE 2016 : 53
2017-08-06 > THE WORLD 2017 : -49
1004 pts
577
Yves
AUBRUN
ACLEB
FRA
1004
0
0
262
2017-05-21 > LIMETZ VILLEZ 2017 : 4
1004 pts
940
Jason
MACAULEY
Isolated Player 940
AUS
1003
0
0
263
2017-01-29 > CANCON 2017 : 3
1003 pts
839
Nicolas
BEGUE
Isolated Player 839
FRA
1002
0
0
264
2016-10-15 > KozCon 2016 : 2
1002 pts
888
Richard
GORDON
Isolated Player 888
AUS
1002
0
0
265
2016-11-20 > LEAGUE OF ANCIENTS : 2
1002 pts
901
Paul
BURTON
Isolated Player 901
GBR
1002
0
0
266
2016-12-04 > CARDIFF 25mm 2016 : 2
1002 pts
775
Arnaud
GRENON
Isolated Player 775
FRA
1001
0
0
267
2016-09-18 > FRONTIKA 2016 : 1
1001 pts
930
Ian
NICHOL
Isolated Player 930
AUS
1001
0
0
268
2017-06-11 > MELEE 2017 - Western Sydney Comp : 30
2017-01-29 > CANCON 2017 : -29
1001 pts
1017
David
ROBERTS
Cambridge
GBR
1001
0
0
269
2017-04-09 > ROLL CALL 15mm 2017 : 1
1001 pts
99
IMPAIR
Isolated Player 99
1000
0
0
270
1000 pts
646
Joey
MILLER
Birmingham Bunnies
USA
1000
0
0
271
1000 pts
833
Mark
TAYLOR
West Lothian
GBR
1000
0
0
272
2016-10-16 > Sgian-Dubh 2016 : 17
2017-07-02 > SGIAN-DUBH 2017 : -17
1000 pts
1065
Alberto
VOLPI
Trieste
ITA
1000
0
0
273
2017-06-18 > PALMANOVA 2017 : 0
1000 pts
570
Eduardo
SANTOS
AJSP
PRT
998
0
0
274
998 pts
824
Charles
LEACH
VA
USA
998
0
0
275
2016-10-01 > BARRAGE : -2
998 pts
713
Darrell
PEARCE
MKWS
GBR
997
0
0
276
997 pts
571
Dannie jr
MARTZ JR
Isolated Player 571
USA
995
0
0
277
2017-01-29 > BAY AREA OPEN 2017 : 86
2017-06-01 > LATE MEDIEVAL WEST COAST : -91
995 pts
861
Colin
SHARPE
Ilford
GBR
995
0
0
278
2016-11-13 > CENTRAL LONDON 2016 : 7
2017-05-07 > CAMPAIGN TEAM EVENT 2017 - POOL 3 : -12
995 pts
325
Michel
SAUVAGE
Ordonnance
BEL
994
0
0
279
2017-01-29 > IWC BRUXELLES 2017 : 26
2016-10-16 > ANICHE 2016 : -32
994 pts
662
Lance
ANSTER
Virginia
USA
994
0
0
280
2017-03-18 > COLD WARS 25mm 2017 : 12
2017-07-15 > HISTORICON 28mm 2017 : 5
2016-11-04 > FALL IN 25mm 2016 : -23
994 pts
750
Chris
JACKSON
Cardiff
GBR
993
0
0
281
993 pts
811
Don
MANSER
New Jersey
USA
993
0
0
282
993 pts
1040
Diego
CHISENA
Roma
ITA
993
0
0
283
2017-05-14 > ROMA MAGGIO 2017 : -7
993 pts
521
Miguel angel
ENGELMO
SEPTIMO GRADO
ESP
992
0
0
284
2017-01-29 > LEGANES 2017 : 44
2016-10-30 > ESTELLA 2016 : -52
992 pts
1007
Andy
MCKAY
Halifax
GBR
992
0
0
285
2017-03-19 > NORTHERN LEAGUE 2017 - Round 1 : 15
2017-05-14 > NORTHERN LEAGUE 2017 - Round 2 : 5
2017-07-23 > NORTHERN LEAGUE 2017 - Round 3 : -28
992 pts
1096
Paul
WESTERMEYER
Virginia
USA
992
0
0
286
2017-07-15 > HISTORICON 15mm OPEN 2017 : -8
992 pts
913
George
MORGAN
GMetc
USA
991
0
0
287
2017-01-15 > US TEAM TOURNAMENT 2017 - II : 40
2017-03-12 > SMACDOWN 2017 : -49
991 pts
538
David
BARDISA
AKR
ESP
990
0
0
288
2016-10-30 > ESTELLA 2016 : 15
2016-11-27 > ALICANTE 2016 : -25
990 pts
853
Gary
DZIATKO
Isolated Player 853
USA
990
0
0
289
2016-11-04 > FALL IN 15mm Theme 2016 : 39
2017-06-25 > MID ATLANTIC TEAM TOURNAMENT 2017 - II : -16
2016-11-05 > FALL IN 15mm Open 2016 : -33
990 pts
390
Michaël
BRICAULT
ACLEB
FRA
989
0
0
290
2016-11-27 > BALLAINVILLIERS 2016 : -11
989 pts
657
Al
OHTONEN
Virginia
USA
989
0
0
291
989 pts
364
Frédéric
VILLAESCUSA
Icauno Caste
FRA
988
0
0
292
988 pts
619
Andoni
FERNANDEZ
ORDO LUDENS
ESP
988
0
0
293
2017-05-27 > II MARATHON BARAKALDO : 15
2017-08-06 > THE WORLD 2017 : -27
988 pts
876
Mike
REARDON
Isolated Player 876
USA
988
0
0
294
2016-11-04 > FALL IN 25mm 2016 : -12
988 pts
964
Robert
GROSSE
New Jersey
USA
988
0
0
295
2017-02-25 > MAPLEWOOD NL FEBRUARY 2017 : 49
2017-08-05 > MAPLEWOOD NL AUGUST 2017 : -28
2017-06-10 > NEW JERSEY NJCON 200pts 2017 : -33
988 pts
159
Yannick
GOBET
CTF
FRA
987
0
0
296
2017-05-14 > LYON-SOUCIEU 15mm 2017 : -13
987 pts
652
Stephan
HERNDON
West Virginia
USA
987
0
0
297
2016-10-01 > BARRAGE : -13
987 pts
676
Lou
CARDINALE
New Jersey
USA
986
0
0
298
986 pts
976
Michael
CUNNINGHAM
Isolated Player 976
USA
986
0
0
299
2017-03-18 > COLD WARS 15mm 2017 : 7
2017-07-14 > HISTORICON 15mm THEME 2017 : -21
986 pts
611
Iñigo
PARDOS
ORDO LUDENS
ESP
985
0
0
300
2017-05-27 > II MARATHON BARAKALDO : -15
985 pts
289
Christophe
EPIAIS
Isolated Player 289
FRA
983
0
0
301
2016-11-13 > ANTIKA 2016 : -17
983 pts
525
Enrique
LOPEZ
VAE VICTIS
ESP
981
0
0
302
2017-01-29 > LEGANES 2017 : -19
981 pts
1076
Robert
MILLS
Isolated Player 1076
USA
981
0
0
303
2017-06-10 > NEW JERSEY NJCON 200pts 2017 : -19
981 pts
374
Daniel
DECLERCQ
ACLEB
FRA
980
0
0
304
2016-11-27 > BALLAINVILLIERS 2016 : -20
980 pts
928
Michael
MORGAN
Barbarians
AUS
980
0
0
305
2017-01-29 > CANCON 2017 : 0
2017-06-11 > MELEE 2017 - Western Sydney Comp : -20
980 pts
1069
José
LOPES
Isolated Player 1069
PRT
980
0
0
306
2017-06-25 > SALADO 2017 : -20
980 pts
417
Rémi
DALMON
ALC
FRA
979
0
0
307
2017-01-29 > MARSEILLE 2017 : -21
979 pts
432
Ludovic
MOULIN
Isolated Player 432
FRA
979
0
0
308
2017-01-29 > MARSEILLE 2017 : 41
2017-04-23 > BORDEAUX 15mm 2017 : -62
979 pts
639
Justin
MORRIS
South MS Armies of Conquest
USA
979
0
0
309
979 pts
871
Marc
WILSON
None
GBR
979
0
0
310
2016-11-13 > CENTRAL LONDON 2016 : -21
979 pts
909
Rui
ANTUNES
AJSP
PRT
979
0
0
311
2016-12-18 > TORNEIO PEDROSO 2016 : -21
979 pts
1002
Lorenzo
SALVADERI
Prato
ITA
979
0
0
312
2017-03-26 > CALENZANO TEAM TOURNAMENT 2017 - MED : -21
979 pts
1051
Keith
HEWITT
Isolated Player 1051
NZL
979
0
0
313
2017-04-16 > NEW ZEALAND WARGAMING NATIONALS 2017 : -21
979 pts
233
Hervé
ANDRE
Front des Vosges
FRA
977
0
0
314
2017-03-12 > STRASBOURG 2017 : -23
977 pts
971
Mike
ROWLAND
CLWC
GBR
977
0
0
315
2017-03-19 > C LONDON SPRING INVITATIONAL : -23
977 pts
1067
Ian
SPEED
Birmingham
GBR
977
0
0
316
2017-06-18 > CRY HAVOC 2017 : -23
977 pts
349
Matthieu
FILLOT
ALC
FRA
976
0
0
317
2017-01-29 > MARSEILLE 2017 : 22
2016-10-30 > CAVAILLON 2016 : -46
976 pts
419
Bruno
DEJOUX
Achille
FRA
976
0
0
318
976 pts
497
Vicente
URIOS
Tercio Viejo de San Vicente
ESP
975
0
0
319
2017-03-25 > ALICANTE 2017 : -25
975 pts
869
Stanley
SOLA
CLWC
GBR
975
0
0
320
2016-11-13 > CENTRAL LONDON 2016 : -25
975 pts
1027
Agustin
RAMON
Isolated Player 1027
ESP
975
0
0
321
2017-03-25 > ALICANTE 2017 : -25
975 pts
1085
Graham
BRYSON
Tradeston
GBR
975
0
0
322
2017-07-02 > SGIAN-DUBH 2017 : -25
975 pts
867
Bryan
EDWARDS
SELWG
GBR
974
0
0
323
2016-11-13 > CENTRAL LONDON 2016 : -26
974 pts
1073
Richard
PICHNARCZK
New Jersey
USA
974
0
0
324
2017-06-09 > NEW JERSEY NJCON 100pts 2017 : -26
974 pts
291
Maximilien
GOUNEAU
CSO
FRA
973
0
0
325
2016-09-18 > FRONTIKA 2016 : 59
2017-08-06 > THE WORLD 2017 : -86
973 pts
647
Dave
COUVILLON
Baton Rouge Barbarians
USA
973
0
0
326
2017-01-15 > US TEAM TOURNAMENT 2017 - IV : -27
973 pts
829
Patrick
BERKEBILE
Maryland
USA
973
0
0
327
2016-10-01 > BARRAGE : -27
973 pts
337
François
REBECHE
Isolé
FRA
972
0
0
328
2017-01-29 > MARSEILLE 2017 : -28
972 pts
815
Ilidio
ALMEIDA
AJSP
PRT
972
0
0
329
972 pts
918
Gilles
MELET
Isolated Player 918
BEL
972
0
0
330
2017-07-02 > SAUMUR 2017 : 26
2017-01-29 > IWC BRUXELLES 2017 : -54
972 pts
920
Stefano
MENEGHINI
Padova
ITA
972
0
0
331
2017-01-29 > CARTIGLIANO 2017 : -28
972 pts
1070
Bruno
CANILHO
LL
PRT
972
0
0
332
2017-06-25 > SALADO 2017 : -28
972 pts
241
Sylvain
VARNIERE
CDL
FRA
971
0
0
333
2017-04-16 > MONTIVILLIERS 2017 : -29
971 pts
562
Pedro
ASTORKIA
ORDO LUDENS
ESP
971
0
0
334
2017-05-27 > II MARATHON BARAKALDO : -29
971 pts
1033
Hadrien
CAILLE
Achille
FRA
971
0
0
335
2017-05-14 > LYON-SOUCIEU 15mm 2017 : -29
971 pts
507
Jacques
LECONTE
AKRA LEUKA
ESP
970
0
0
336
2017-03-25 > ALICANTE 2017 : 48
2016-11-27 > ALICANTE 2016 : -38
2016-10-30 > ESTELLA 2016 : -40
970 pts
716
Madan
MITRA
Ilford
GBR
970
0
0
337
2016-11-13 > CENTRAL LONDON 2016 : 48
2016-11-20 > WARFARE 2016 : -78
970 pts
890
Django
UPTON
Isolated Player 890
AUS
970
0
0
338
2016-11-20 > LEAGUE OF ANCIENTS : -30
970 pts
895
Craig
STEVENSON
Isolated Player 895
AUS
970
0
0
339
2016-11-20 > LEAGUE OF ANCIENTS : -30
970 pts
931
Stephen
VASSALLO
Isolated Player 931
AUS
970
0
0
340
2017-01-29 > CANCON 2017 : -30
970 pts
932
Philip
ROWE
Isolated Player 932
AUS
970
0
0
341
2017-01-29 > CANCON 2017 : -30
970 pts
934
Martin
MORGAN
League of Ancients
AUS
970
0
0
342
2017-01-29 > CANCON 2017 : -30
970 pts
936
John
GEER
Isolated Player 936
AUS
970
0
0
343
2017-01-29 > CANCON 2017 : -30
970 pts
1001
CASAGRANDE
Isolated Player 1001
ITA
970
0
0
344
2017-03-26 > CALENZANO TEAM TOURNAMENT 2017 - MED : -30
970 pts
1024
Ralph
ASHDOWN
SSWG
GBR
970
0
0
345
2017-04-09 > ROLL CALL 25mm 2017 : -30
970 pts
1061
Gary
COUGHLAN
Hunter
AUS
970
0
0
346
2017-06-11 > MELEE 2017 - Western Sydney Comp : -30
970 pts
1098
Gregory
FILIPPATOS
HOPLON
GRC
970
0
0
347
2017-06-17 > PATRAS FIRST [HOPLON] 2017 : -30
970 pts
651
Roger
TAYLOR
Virginia
USA
969
0
0
348
2017-03-18 > COLD WARS 15mm 2017 : -31
969 pts
826
Paul
BELLERIVE
Virginia
USA
969
0
0
349
2017-07-14 > HISTORICON 15mm THEME 2017 : 1
2016-10-01 > BARRAGE : -32
969 pts
935
Paul
MEILAK
Isolated Player 935
AUS
969
0
0
350
2017-01-29 > CANCON 2017 : -31
969 pts
972
Max
IRVING
SELWG
GBR
969
0
0
351
2017-03-19 > C LONDON SPRING INVITATIONAL : -31
969 pts
1018
Wayne
DARE
Hexwar
GBR
969
0
0
352
2017-04-09 > ROLL CALL 15mm 2017 : -31
969 pts
1093
Ken
JACOBSEN
Isolated Player 1093
USA
969
0
0
353
2017-07-14 > HISTORICON 15mm THEME 2017 : -31
969 pts
156
Daniel
ROUSSIGNE
La Cohorte Phocéenne
FRA
968
0
0
354
2017-01-29 > MARSEILLE 2017 : -12
2016-10-30 > CAVAILLON 2016 : -20
968 pts
439
Franck
LEBIGOT
CDL
FRA
968
0
0
355
2017-04-16 > MONTIVILLIERS 2017 : -32
968 pts
868
George
HOBDAY
SELWG
GBR
968
0
0
356
2016-11-13 > CENTRAL LONDON 2016 : -32
968 pts
1036
Dave
WENGRAF
Sheffield and Rotherham
GBR
968
0
0
357
2017-07-23 > NORTHERN LEAGUE 2017 - Round 3 : -14
2017-05-14 > NORTHERN LEAGUE 2017 - Round 2 : -18
968 pts
115
Michael
RONCHETTI
Achille
FRA
967
0
0
358
2017-05-14 > LYON-SOUCIEU 15mm 2017 : -33
967 pts
596
Enrique
GARCIA
LEGIO V
ESP
967
0
0
359
2016-10-09 > SEVILLA OCTUBRE 2016 : -1
2017-01-29 > LEGANES 2017 : -32
967 pts
963
Giorgio
FUMO
Roma
ITA
967
0
0
360
2017-02-26 > NAPOLI open dal 1300 AD : 10
2017-05-14 > ROMA MAGGIO 2017 : -18
2017-03-26 > CALENZANO TEAM TOURNAMENT 2017 - ANC : -25
967 pts
318
Pierre
ERNIE
CTR
FRA
966
0
0
361
2017-05-27 > II MARATHON BARAKALDO : -5
2017-06-04 > CONVENTION COTE BASQUE 2017 : -10
2017-04-23 > BORDEAUX 15mm 2017 : -19
966 pts
707
Mike
BRUCK
New Jersey
USA
966
0
0
362
2017-03-18 > COLD WARS 25mm 2017 : -16
2016-11-04 > FALL IN 25mm 2016 : -18
966 pts
1066
Umberto
PICCOLI
Udine
ITA
966
0
0
363
2017-06-18 > PALMANOVA 2017 : -34
966 pts
509
Juan marcos
HURTADO
WAR&ROL
ESP
965
0
0
364
2017-03-25 > ALICANTE 2017 : -35
965 pts
528
Francisco
NAVARRO
CAB
ESP
965
0
0
365
2017-03-12 > PAMPLONA 2017 : 7
2017-08-06 > THE WORLD 2017 : -42
965 pts
877
Doug
ANDERSON
Ohio
USA
965
0
0
366
2016-11-04 > FALL IN 25mm 2016 : -35
965 pts
1104
John
SAUNDERS
Isolated Player 1104
GBR
965
0
0
367
2017-07-23 > NORTHERN LEAGUE 2017 - Round 3 : -35
965 pts
864
Alex
WEBB
CLWC
GBR
964
0
0
368
964 pts
760
Francesco
VELOTTO
Avellino
ITA
962
0
0
369
2016-12-04 > CALENZANO DICEMBRE 2016 : 51
2017-03-26 > CALENZANO TEAM TOURNAMENT 2017 - MED : -20
2016-09-25 > AVELLINO 2016 : -69
962 pts
1031
Jean-marc
DELALANDE
Achille
FRA
962
0
0
370
2017-05-14 > LYON-SOUCIEU 15mm 2017 : -38
962 pts
1094
Derek
HANNAN
Florida
USA
962
0
0
371
2017-07-15 > HISTORICON 15mm OPEN 2017 : 30
2017-07-14 > HISTORICON 15mm THEME 2017 : -68
962 pts
1038
Marco
BRONZI
Roma
ITA
961
0
0
372
2017-05-14 > ROMA MAGGIO 2017 : -39
961 pts
539
Jesùs
TORRENO
LEGIO V
ESP
960
0
0
373
2016-10-09 > SEVILLA OCTUBRE 2016 : -40
960 pts
1062
Phil
SCAYSBROOK
Isolated Player 1062
AUS
960
0
0
374
2017-06-11 > MELEE 2017 - Western Sydney Comp : -40
960 pts
640
Vincent
SOLFRONK
Birmingham Bunnies
USA
958
0
0
375
2017-05-07 > BREWERS AND SAILORS 2017 : 9
2017-01-15 > US TEAM TOURNAMENT 2017 - II : -51
958 pts
431
Titi
BUGEAT
Garde Varègue
FRA
957
0
0
376
957 pts
1037
Steve
ROYLE
Warlords
GBR
957
0
0
377
2017-05-07 > CAMPAIGN TEAM EVENT 2017 - POOL 3 : -43
957 pts
394
Vincent
SERON
Isolated Player 394
FRA
955
0
0
378
2016-11-13 > ANTIKA 2016 : -45
955 pts
464
Emmanuel
HAZARD
CCJH
FRA
954
0
0
379
2016-11-27 > BALLAINVILLIERS 2016 : -46
954 pts
1009
WALLACE
ROUTH
Martin and Andy
GBR
954
0
0
380
2017-05-14 > NORTHERN LEAGUE 2017 - Round 2 : -21
2017-03-19 > NORTHERN LEAGUE 2017 - Round 1 : -25
954 pts
1010
COLE
CARTER
Paul and Alan
GBR
954
0
0
381
2017-05-14 > NORTHERN LEAGUE 2017 - Round 2 : 5
2017-03-19 > NORTHERN LEAGUE 2017 - Round 1 : -24
2017-07-23 > NORTHERN LEAGUE 2017 - Round 3 : -27
954 pts
898
Alberto
SAVI
Trieste
ITA
953
0
0
382
953 pts
575
Fernando
SOUSA
AJSP
PRT
952
0
0
383
952 pts
667
Paul
GEORGIAN
Massachusetts
USA
952
0
0
384
2016-11-04 > FALL IN 15mm Theme 2016 : -21
2016-11-05 > FALL IN 15mm Open 2016 : -27
952 pts
896
Javier
BUENO
WAR&ROL
ESP
952
0
0
385
2016-11-27 > ALICANTE 2016 : -16
2017-03-25 > ALICANTE 2017 : -32
952 pts
209
Jacques
NOE
Immortels
FRA
951
0
0
386
2017-04-16 > MONTIVILLIERS 2017 : 4
2017-05-21 > LIMETZ VILLEZ 2017 : -53
951 pts
715
Gordon
JAMIESON
CLWC
GBR
950
0
0
387
950 pts
709
Craig
BARR
Solent
GBR
949
0
0
388
2016-12-04 > CARDIFF 25mm 2016 : 43
2016-11-20 > WARFARE 2016 : -45
2017-04-09 > ROLL CALL 15mm 2017 : -49
949 pts
795
Mark
FRY
Gloucester
GBR
949
0
0
389
2017-05-14 > BRISTOL 25mm 2017 : 2
2016-12-04 > CARDIFF 25mm 2016 : 1
2017-06-18 > CRY HAVOC 2017 : -54
949 pts
917
Daniel
GARCIA
COMPAÑÍA CATALANA
ESP
949
0
0
390
2017-01-29 > MARSEILLE 2017 : 14
2017-04-08 > TORTOSA 2017 : -65
949 pts
144
Rudy
DEVREUX
Ordonnance
BEL
948
0
0
391
2016-10-16 > ANICHE 2016 : -52
948 pts
320
Benjamin
HAYET
Garde Varègue
FRA
948
0
0
392
2017-06-04 > CONVENTION COTE BASQUE 2017 : -52
948 pts
489
Gavin
MCKENZIE
London
GBR
948
0
0
393
2017-05-07 > CAMPAIGN TEAM EVENT 2017 - POOL 1 : -52
948 pts
764
Angelo
AUTOLINO
Avellino
ITA
948
0
0
394
2016-12-04 > CALENZANO DICEMBRE 2016 : 47
2016-09-25 > AVELLINO 2016 : -19
2017-03-26 > CALENZANO TEAM TOURNAMENT 2017 - ANC : -80
948 pts
807
John
SHIREY
Maryland
USA
948
0
0
395
948 pts
915
Shane
WILSON
South MS Armies of Conquest
USA
948
0
0
396
2017-01-15 > US TEAM TOURNAMENT 2017 - III : -52
948 pts
818
Pedro
CABRAL
AJSP
PRT
947
0
0
397
2017-04-30 > OURIQUE 2017 : 8
2016-12-18 > TORNEIO PEDROSO 2016 : -61
947 pts
837
Rob
POOLEY
FDWC
GBR
947
0
0
398
2017-07-02 > SGIAN-DUBH 2017 : 3
2016-10-16 > Sgian-Dubh 2016 : -56
947 pts
870
John
POPE
CLWC
GBR
947
0
0
399
2016-11-13 > CENTRAL LONDON 2016 : -53
947 pts
771
Patrick
DALE
SOA
GBR
946
0
0
400
2017-04-09 > ROLL CALL 25mm 2017 : 49
2016-12-04 > CARDIFF 25mm 2016 : -10
2017-08-13 > BRITCON 2017 : -93
946 pts
907
Ross
BROADSTOCK
Isolated Player 907
GBR
945
0
0
401
2016-12-04 > CARDIFF 25mm 2016 : -55
945 pts
973
Martin
HEALEY
SELWG
GBR
945
0
0
402
2017-03-19 > C LONDON SPRING INVITATIONAL : -55
945 pts
706
Cy
TAYLOR
Maryland
USA
944
0
0
403
2016-11-04 > FALL IN 15mm Theme 2016 : -25
2016-10-15 > KozCon 2016 : -31
944 pts
841
Salvator
ARMONIA
AMM
FRA
944
0
0
404
2016-10-30 > CAVAILLON 2016 : -56
944 pts
820
Bastien
ANDRIEU
FRONTON
FRA
943
0
0
405
2016-09-18 > FRONTIKA 2016 : -57
943 pts
830
Jean-luc
VAN LOO
Isolated Player 830
FRA
943
0
0
406
2016-11-27 > BALLAINVILLIERS 2016 : -11
2016-10-16 > ANICHE 2016 : -46
943 pts
1028
Philippe
NEDELEC
STRAT&JEUX DU LAURAGAIS
FRA
942
0
0
407
942 pts
810
Myles
TOOMEY
Chicago
USA
941
0
0
408
2016-11-04 > FALL IN 25mm 2016 : -23
2017-03-18 > COLD WARS 25mm 2017 : -36
941 pts
872
Simon
FINNEY
CLWC
GBR
941
0
0
409
2016-11-13 > CENTRAL LONDON 2016 : -59
941 pts
1019
Nik
DORAN
Isolated Player 1019
GBR
941
0
0
410
2017-04-09 > ROLL CALL 15mm 2017 : -59
941 pts
1057
Mikel
GOMEZ
ORDO LUDENS
ESP
941
0
0
411
2017-05-27 > II MARATHON BARAKALDO : -59
941 pts
272
Laurent
BOUYER
Grognards
FRA
940
0
0
412
2017-03-12 > STRASBOURG 2017 : -60
940 pts
894
Arnaud
NG
Isolated Player 894
AUS
940
0
0
413
2016-11-20 > LEAGUE OF ANCIENTS : -60
940 pts
906
Rob
JAMES
CLWC
GBR
940
0
0
414
2016-12-04 > CARDIFF 25mm 2016 : -60
940 pts
938
Michael
COUGHLAN
Isolated Player 938
AUS
940
0
0
415
2017-01-29 > CANCON 2017 : -60
940 pts
1064
Robert
JEFFREY
Isolated Player 1064
AUS
940
0
0
416
2017-06-11 > MELEE 2017 - Western Sydney Comp : -60
940 pts
1101
George
GEORGANTOPOPOULOS
HOPLON
GRC
940
0
0
417
2017-06-17 > PATRAS FIRST [HOPLON] 2017 : -60
940 pts
585
Alex
VILANOVA
LUDUS
ESP
939
0
0
418
2016-09-18 > MONT MALUS 2016 : -61
939 pts
854
John
GOODMAN
Isolated Player 854
USA
939
0
0
419
2016-11-04 > FALL IN 15mm Theme 2016 : -61
939 pts
1077
Mark
STEPHENS
Isolated Player 1077
USA
939
0
0
420
2017-06-10 > NEW JERSEY NJCON 200pts 2017 : -61
939 pts
703
David
GUINN
Pennsylvania
USA
937
0
0
421
2017-02-25 > MECHANICSBURG OPEN 15mm : -12
2016-11-04 > FALL IN 15mm Theme 2016 : -21
2016-10-01 > BARRAGE : -30
937 pts
1013
Joe
ALBERTI
Pennsylvania
USA
937
0
0
422
2017-03-18 > COLD WARS 25mm 2017 : -63
937 pts
441
Hervé
PERROT
CDL
FRA
936
0
0
423
2017-05-21 > LIMETZ VILLEZ 2017 : -64
936 pts
873
Howard
GRAY
CLWC
GBR
936
0
0
424
936 pts
1039
Federico
BARTELLI
Roma
ITA
936
0
0
425
2017-05-14 > ROMA MAGGIO 2017 : -64
936 pts
389
Paul
ROSBIF
STRAT&JEUX DU LAURAGAIS
GBR
933
0
0
426
2017-04-23 > BORDEAUX 15mm 2017 : 50
2017-06-04 > CONVENTION COTE BASQUE 2017 : -38
2017-05-07 > FRONTON 15mm 2017 : -79
933 pts
1020
Richard
HELLSTEN
Isolated Player 1020
GBR
933
0
0
427
2017-04-09 > ROLL CALL 15mm 2017 : -67
933 pts
261
Lionel
MORVAN
BACL
FRA
930
0
0
428
930 pts
722
Patxi
LOPEZ
CSHN
ESP
930
0
0
429
2017-01-29 > LEGANES 2017 : -70
930 pts
1075
Tom
ZIMMERMAN
Pennsylvania
USA
930
0
0
430
930 pts
574
Jorge
VALENZUELA
LEGIO V
ESP
929
0
0
431
2017-01-29 > LEGANES 2017 : -30
2016-10-09 > SEVILLA OCTUBRE 2016 : -41
929 pts
1030
Jérémy
TURPIN
FONSORBES
FRA
928
0
0
432
2017-05-07 > FRONTON 15mm 2017 : -72
928 pts
1103
Tony
PARKIN
Gainsborough
GBR
928
0
0
433
2017-07-23 > NORTHERN LEAGUE 2017 - Round 3 : 119
2017-08-13 > BRITCON 2017 : -191
928 pts
1044
Eric
VIRAT
AIGLE ROUENNAIS
FRA
927
0
0
434
2017-05-21 > LIMETZ VILLEZ 2017 : -73
927 pts
865
Chris
RICHARDS
SELWG
GBR
924
0
0
435
2016-11-13 > CENTRAL LONDON 2016 : -30
2017-03-19 > C LONDON SPRING INVITATIONAL : -46
924 pts
1000
Marco
SANDRI
Prato
ITA
924
0
0
436
2017-03-26 > CALENZANO TEAM TOURNAMENT 2017 - ANC : -76
924 pts
836
Bill
ROBERTSON
Tradeston
GBR
923
0
0
437
2017-07-02 > SGIAN-DUBH 2017 : 10
2016-10-16 > Sgian-Dubh 2016 : -87
923 pts
256
Joan
MENDIBURU
CTR
FRA
922
0
0
438
2017-05-27 > II MARATHON BARAKALDO : 28
2017-06-04 > CONVENTION COTE BASQUE 2017 : -106
922 pts
1090
Mike
OHTONEN
Michigan
USA
922
0
0
439
2017-07-14 > HISTORICON 15mm THEME 2017 : -21
2017-07-15 > HISTORICON 15mm OPEN 2017 : -57
922 pts
745
William
LETEURTRE
IPO
FRA
921
0
0
440
2017-04-16 > MONTIVILLIERS 2017 : 55
2016-11-27 > BALLAINVILLIERS 2016 : -48
2017-07-02 > SAUMUR 2017 : -86
921 pts
974
Anthony
RODWELL
SELWG
GBR
920
0
0
441
2017-03-19 > C LONDON SPRING INVITATIONAL : -80
920 pts
602
Jose antonio
HERAS
CSHN
ESP
919
0
0
442
2017-01-29 > LEGANES 2017 : -15
2017-03-12 > PAMPLONA 2017 : -24
2016-10-30 > ESTELLA 2016 : -42
919 pts
627
Bill
SIERICHS
Baton Rouge Barbarians
USA
916
0
0
443
916 pts
637
Michael
BADEAUX
GMetc
USA
915
0
0
444
2017-01-15 > US TEAM TOURNAMENT 2017 - IV : -85
915 pts
1063
Mark
ROSS
Isolated Player 1063
AUS
915
0
0
445
2017-06-11 > MELEE 2017 - Western Sydney Comp : -85
915 pts
761
Fabio
CIOFINI
Arezzo
ITA
913
0
0
446
913 pts
1026
Franck
QUEVAL
CDL
FRA
913
0
0
447
2017-04-16 > MONTIVILLIERS 2017 : -87
913 pts
266
Vincent
WINLING
Grognards
FRA
912
0
0
448
2017-03-12 > STRASBOURG 2017 : -88
912 pts
758
Oscar
RIVEIRO
ORDO LUDENS
ESP
912
0
0
449
2017-05-27 > II MARATHON BARAKALDO : -38
2017-08-06 > THE WORLD 2017 : -50
912 pts
1025
Victor
CATALA
COMPAÑÍA CATALANA
ESP
911
0
0
450
2017-04-08 > TORTOSA 2017 : -17
2017-08-06 > THE WORLD 2017 : -72
911 pts
1053
Paul
DEACON
Isolated Player 1053
NZL
911
0
0
451
2017-04-16 > NEW ZEALAND WARGAMING NATIONALS 2017 : -89
911 pts
350
Eric
DUMONT
ALC
FRA
910
0
0
452
2017-01-29 > MARSEILLE 2017 : -90
910 pts
499
Félix
LATASA
CSHN
ESP
910
0
0
453
910 pts
590
Jesus
GALAN
Ala Vetorum
ESP
910
0
0
454
2017-05-27 > II MARATHON BARAKALDO : 7
2017-01-29 > LEGANES 2017 : -31
2016-10-30 > ESTELLA 2016 : -66
910 pts
892
Daniel
KARAKALTSAS
Isolated Player 892
AUS
910
0
0
455
2016-11-20 > LEAGUE OF ANCIENTS : -90
910 pts
893
Stephen
GREEN
League of Ancients
AUS
910
0
0
456
2016-11-20 > LEAGUE OF ANCIENTS : -90
910 pts
939
Michael
BORNSTEIN
Isolated Player 939
AUS
910
0
0
457
2017-01-29 > CANCON 2017 : -90
910 pts
1045
Philippe
RIPOLL
Isolated Player 1045
FRA
910
0
0
458
2017-06-04 > CONVENTION COTE BASQUE 2017 : -90
910 pts
1099
George
KOYFOGIORGOS
Isolated Player 1099
GRC
910
0
0
459
2017-06-17 > PATRAS FIRST [HOPLON] 2017 : -90
910 pts
1102
Vasillis bill
BIKOS
HOPLON
GRC
910
0
0
460
2017-06-17 > PATRAS FIRST [HOPLON] 2017 : -90
910 pts
937
Neil
ROWE
Isolated Player 937
AUS
909
0
0
461
2017-01-29 > CANCON 2017 : -91
909 pts
1081
Conner
TOBIN
Isolated Player 1081
USA
909
0
0
462
2017-06-25 > MID ATLANTIC TEAM TOURNAMENT 2017 - IV : -91
909 pts
304
Stéphane
PLOUCHART
LA PORTE EPIQUE
FRA
908
0
0
463
2017-01-29 > IWC BRUXELLES 2017 : -5
2016-11-27 > BALLAINVILLIERS 2016 : -87
908 pts
215
Christian
BRICAULT
ACLEB
FRA
907
0
0
464
2017-05-21 > LIMETZ VILLEZ 2017 : 5
2017-01-29 > IWC BRUXELLES 2017 : -98
907 pts
247
Xavier
ROY
CSO
FRA
907
0
0
465
2017-04-23 > BORDEAUX 15mm 2017 : -93
907 pts
333
Jérémy
PALUSKIEWICZ
STRAT&JEUX DU LAURAGAIS
FRA
907
0
0
466
2016-10-30 > CAVAILLON 2016 : -5
2016-09-18 > FRONTIKA 2016 : -16
2017-06-04 > CONVENTION COTE BASQUE 2017 : -72
907 pts
899
Livio
TONAZZO
Padova
ITA
907
0
0
467
2016-12-04 > CALENZANO DICEMBRE 2016 : -93
907 pts
1058
Igor
CUADRADO
Isolated Player 1058
ESP
907
0
0
468
2017-05-27 > II MARATHON BARAKALDO : -93
907 pts
714
Andy
GILBERT
Solent
GBR
906
0
0
469
2016-11-20 > WARFARE 2016 : 27
2016-12-04 > CARDIFF 25mm 2016 : -121
906 pts
597
Frédéric
GARREYN
Chtis stratèges
FRA
905
0
0
470
2016-10-16 > ANICHE 2016 : -95
905 pts
806
Keith
HATCH
Pennsylvania
USA
905
0
0
471
905 pts
1091
Will
ROBINSON
Isolated Player 1091
USA
904
0
0
472
2017-07-14 > HISTORICON 15mm THEME 2017 : -96
904 pts
1092
Chris
CORMAN
Virginia
USA
902
0
0
473
2017-07-15 > HISTORICON 15mm OPEN 2017 : -8
2017-07-14 > HISTORICON 15mm THEME 2017 : -90
902 pts
436
Yannick
LE GONIDEC
Isolated Player 436
FRA
901
0
0
474
2017-04-16 > MONTIVILLIERS 2017 : -99
901 pts
785
Randy
JONES
South Mississippi Armies of Co
USA
901
0
0
475
2017-01-15 > US TEAM TOURNAMENT 2017 - I : 14
2017-05-07 > BREWERS AND SAILORS 2017 : -52
2017-08-04 > DAN S DOG FIGHT 100pts 2017 : -61
901 pts
966
Bert
CARNEY
New York
USA
901
0
0
476
2017-08-05 > MAPLEWOOD NL AUGUST 2017 : -18
2017-02-25 > MAPLEWOOD NL FEBRUARY 2017 : -81
901 pts
326
Nicolas
B.
ACLEB
FRA
899
0
0
477
2016-11-27 > BALLAINVILLIERS 2016 : 41
2016-10-16 > ANICHE 2016 : -58
2017-05-21 > LIMETZ VILLEZ 2017 : -84
899 pts
408
Stéphane
FABRIES
La Cohorte Phocéenne
FRA
899
0
0
478
2017-01-29 > MARSEILLE 2017 : -101
899 pts
685
Michele
D AGOSTINO
Napoli
ITA
898
0
0
479
2017-02-26 > NAPOLI open dal 1300 AD : 9
2016-12-04 > CALENZANO DICEMBRE 2016 : 1
2017-03-26 > CALENZANO TEAM TOURNAMENT 2017 - OPEN : -112
898 pts
323
Richard
WARNCKE
H&L
FRA
896
0
0
480
2017-06-04 > CONVENTION COTE BASQUE 2017 : -15
2016-10-30 > ESTELLA 2016 : -89
896 pts
762
Mattia
GOMEZ
Roma
ITA
896
0
0
481
2017-02-26 > NAPOLI open dal 1300 AD : -12
2016-09-25 > AVELLINO 2016 : -35
2016-10-30 > ROMA 2016 : -57
896 pts
961
John
BAUMAN
Isolated Player 961
USA
894
0
0
482
2017-06-01 > LATE MEDIEVAL WEST COAST : -33
2017-01-29 > BAY AREA OPEN 2017 : -73
894 pts
409
Stéphane
PELLICIA
La Cohorte Phocéenne
FRA
892
0
0
483
2017-01-29 > MARSEILLE 2017 : -108
892 pts
717
Clive
MCLEOD
CLWC
GBR
892
0
0
484
892 pts
1011
Gareth
JONES
Isolated Player 1011
GBR
892
0
0
485
2017-03-19 > NORTHERN LEAGUE 2017 - Round 1 : -26
2017-05-14 > NORTHERN LEAGUE 2017 - Round 2 : -28
2017-07-23 > NORTHERN LEAGUE 2017 - Round 3 : -54
892 pts
1021
Dik
SWEETING
Leighton Buzzards
GBR
892
0
0
486
2017-04-09 > ROLL CALL 15mm 2017 : -108
892 pts
1113
John
HOGAN
Durham
GBR
892
0
0
487
2017-08-13 > BRITCON 2017 : -108
892 pts
874
Simon
ELLIS
Farnborough
GBR
891
0
0
488
2017-04-09 > ROLL CALL 15mm 2017 : -37
2016-11-13 > CENTRAL LONDON 2016 : -72
891 pts
461
Bertrand
CARNAT
ACLEB
FRA
890
0
0
489
2017-05-21 > LIMETZ VILLEZ 2017 : -16
2017-04-16 > MONTIVILLIERS 2017 : -94
890 pts
1080
Zach
JONES
Isolated Player 1080
USA
890
0
0
490
2017-08-04 > DAN S DOG FIGHT 100pts 2017 : 45
2017-06-04 > BAYOU WARS THE US OPEN 2017 : -155
890 pts
617
Corentin
GOURET
Achille
FRA
889
0
0
491
2017-05-14 > LYON-SOUCIEU 15mm 2017 : -51
2017-07-02 > SAUMUR 2017 : -60
889 pts
831
Timothée
OWCZARCZAK
LA PORTE EPIQUE
FRA
889
0
0
492
2016-10-16 > ANICHE 2016 : -111
889 pts
897
Federico
VIT
Gorizia
ITA
887
0
0
493
887 pts
908
Philip
MACKIE
DDWG
GBR
887
0
0
494
2017-06-18 > CRY HAVOC 2017 : -53
2016-12-04 > CARDIFF 25mm 2016 : -60
887 pts
666
Kurt
HOLMES
New York
USA
886
0
0
495
886 pts
246
Hubert
VENES
Tulle
FRA
880
0
0
496
2016-09-18 > FRONTIKA 2016 : -33
2016-11-13 > ANTIKA 2016 : -43
2017-04-23 > BORDEAUX 15mm 2017 : -44
880 pts
1054
Brent
BURNETT-JONES
Woolston
NZL
880
0
0
497
2017-04-16 > NEW ZEALAND WARGAMING NATIONALS 2017 : -120
880 pts
541
Jose
MAS
WAR&ROL
ESP
879
0
0
498
2017-03-25 > ALICANTE 2017 : 56
2017-08-06 > THE WORLD 2017 : -50
2016-11-27 > ALICANTE 2016 : -127
879 pts
1086
Michael
WILLIAMS
GDWS
GBR
877
0
0
499
2017-07-02 > SGIAN-DUBH 2017 : -123
877 pts
968
Juan carlos
GOMEZ
CSHN
ESP
870
0
0
500
2017-03-12 > PAMPLONA 2017 : -130
870 pts
878
Chris
BUCKLEY
Isolated Player 878
USA
868
0
0
501
2016-11-05 > FALL IN 15mm Open 2016 : -56
2017-07-15 > HISTORICON 15mm OPEN 2017 : -76
868 pts
102
Yves
BLANC
CDTF
FRA
867
0
0
502
2017-01-29 > MARSEILLE 2017 : -30
2016-10-30 > CAVAILLON 2016 : -32
2017-05-21 > LIMETZ VILLEZ 2017 : -71
867 pts
817
José
CORREIA
AJSP
PRT
865
0
0
503
2016-09-04 > Lusitania Challenge 2016 : -28
2017-04-30 > OURIQUE 2017 : -49
2016-12-18 > TORNEIO PEDROSO 2016 : -58
865 pts
786
Mark
MAINWARING
Cardiff
GBR
863
0
0
504
2017-06-18 > CRY HAVOC 2017 : -1
2016-12-04 > CARDIFF 25mm 2016 : -46
2017-05-14 > BRISTOL 25mm 2017 : -90
863 pts
822
Vicenç
IBORRA
LUDUS
ESP
863
0
0
505
2016-09-18 > MONT MALUS 2016 : -137
863 pts
942
Diego
HERAS
CSHN
ESP
862
0
0
506
2017-01-29 > LEGANES 2017 : -138
862 pts
201
Philippe
GERBET
H&L
FRA
860
0
0
507
2017-06-04 > CONVENTION COTE BASQUE 2017 : -53
2017-08-06 > THE WORLD 2017 : -87
860 pts
108
Jean-louis
HERAUT
CTF
FRA
858
0
0
508
858 pts
1082
Mark
STEPHENSON
Isolated Player 1082
USA
858
0
0
509
2017-06-25 > MID ATLANTIC TEAM TOURNAMENT 2017 - IV : -142
858 pts
553
Jose vicente
GARCIA
ORIAMENDI
ESP
857
0
0
510
2017-06-04 > CONVENTION COTE BASQUE 2017 : 17
2017-05-27 > II MARATHON BARAKALDO : -42
2017-03-12 > PAMPLONA 2017 : -118
857 pts
1055
Ian
DOEL
Ashburton
NZL
857
0
0
511
2017-04-16 > NEW ZEALAND WARGAMING NATIONALS 2017 : -143
857 pts
470
Jean-louis
DENOYER
STRAT&JEUX DU LAURAGAIS
FRA
856
0
0
512
856 pts
682
Stefano
D ADDINO
Roma
ITA
850
0
0
513
850 pts
782
Claudio
LA MACCHIA
Gorizia
ITA
850
0
0
514
850 pts
967
Steven
MAI
Grognards
FRA
850
0
0
515
2017-03-12 > STRASBOURG 2017 : -150
850 pts
941
Andrew
WRIGHT
VIC
AUS
849
0
0
516
2017-01-29 > CANCON 2017 : -151
849 pts
1034
Colin
CHAMBON
Augisey
FRA
848
0
0
517
2017-05-14 > LYON-SOUCIEU 15mm 2017 : -152
848 pts
552
Yagoba
SANCHEZ
CSHN
ESP
847
0
0
518
2017-08-06 > THE WORLD 2017 : -9
2016-10-30 > ESTELLA 2016 : -71
2017-03-12 > PAMPLONA 2017 : -73
847 pts
1083
Ray
WEIANDT
Isolated Player 1083
USA
838
0
0
519
2017-08-26 > MECHANICSBURG PA AUGUST 2017 : -70
2017-06-25 > MID ATLANTIC TEAM TOURNAMENT 2017 - II : -92
838 pts
827
Jim
BISIGNANI
Pennsylvania
USA
834
0
0
520
2017-06-25 > MID ATLANTIC TEAM TOURNAMENT 2017 - II : -31
2017-06-10 > NEW JERSEY NJCON 200pts 2017 : -45
2016-10-01 > BARRAGE : -90
834 pts
856
Kris
SNYDER
Pennsylvania
USA
829
0
0
521
829 pts
855
Kevin
HATCH
Isolated Player 855
USA
828
0
0
522
828 pts
1005
Stefano
COSSETTINI
Udine
ITA
822
0
0
523
2017-06-18 > PALMANOVA 2017 : -36
2017-05-14 > ROMA MAGGIO 2017 : -48
2017-03-26 > CALENZANO TEAM TOURNAMENT 2017 - OPEN : -94
822 pts
1056
Rex
HURLEY
Woolston
NZL
821
0
0
524
2017-04-16 > NEW ZEALAND WARGAMING NATIONALS 2017 : -179
821 pts
754
Colin
CAVANAGH
SSWG
GBR
815
0
0
525
815 pts
781
Giuseppe
VIT
Gorizia
ITA
812
0
0
526
812 pts
784
Dario
CARDELLI
Udine
ITA
811
0
0
527
811 pts
962
Gordon
REIS
Isolated Player 962
USA
810
0
0
528
2017-06-01 > LATE MEDIEVAL WEST COAST : -85
2017-01-29 > BAY AREA OPEN 2017 : -105
810 pts
485
Jesse
SCHOOR
CLWC
GBR
799
0
0
529
799 pts
693
Jess
JENKINS
South MS Armies of Conquest
USA
798
0
0
530
2017-05-07 > BREWERS AND SAILORS 2017 : -76
2017-01-15 > US TEAM TOURNAMENT 2017 - III : -126
798 pts
720
Nigel
POOLE
Oxford
GBR
784
0
0
531
784 pts
752
Mark
CLARKE
Alumwell
GBR
780
0
0
532
780 pts
686
AntonFilippo
CACCAVIELLO
Napoli
ITA
776
0
0
533
2016-09-25 > AVELLINO 2016 : -111
2017-02-26 > NAPOLI open dal 1300 AD : -113
776 pts
494
Phil
HACKNEY
WAR&ROL
ESP
775
0
0
534
2016-11-27 > ALICANTE 2016 : -29
2017-03-25 > ALICANTE 2017 : -67
2016-10-09 > SEVILLA OCTUBRE 2016 : -129
775 pts
472
Stéphane
MACE
Isolated Player 472
FRA
771
0
0
535
771 pts
912
Schuette
ELIJAH
South Mississippi Armies of Co
USA
742
0
0
536
2017-03-12 > SMACDOWN 2017 : -35
2017-06-04 > BAYOU WARS THE US OPEN 2017 : -69
2017-01-15 > US TEAM TOURNAMENT 2017 - I : -154
742 pts
113
Pascal
PROST
Sénéchaux
FRA
732
0
0
537
2017-03-12 > STRASBOURG 2017 : -58
2017-05-14 > LYON-SOUCIEU 15mm 2017 : -65
2016-11-27 > BALLAINVILLIERS 2016 : -145
732 pts
Campeonatos internacionales por año: