Ordering
The new edition of l'Art de la Guerre is now available. The rulebook contains 240 full colour pages and is accompanied by a plastic-coated, card reference sheet.
October 2016 : The book have been reprinted and is now available.
Price: £ 29 or € 34 or $ 42.
You can order your copy to our wholesaler in UK :
North Star Military Figures Limited Unit W37 Lenton Business Centre Lenton Boulevard Nottingham NG7 2BY United Kingdom http://www.northstarfigures.com/ Email: mailorder@northstarfigures.com
If you have specific demand of if you want to become a retailer in your country, please send an email at the address below
commande@artdelaguerre.fr
May 2019 - Out of stock
Art de la Guerre is out of stock. You can order a PDF version of the rules for 5€.
Payment only by Paypal. Contact us at :

commande@artdelaguerre.fr
Note: No delivery before may 15th.
List of our wholesalers and retailers in the world
USA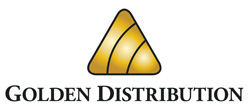 Golden Distribution - WEST
www.goldendist.com
Santa Clara, CA USA
Email : sales@golddist.com
Tel : 866-737-9540
Golden Distribution - EAST
www.goldendist.com
Indianapolis, IN USA
Email : sales@golddist.com
Tel : 866-737-9540

E-Figures.com
It's a wholesaler in the USA
www.e-figures.com
Toll Free : 877-387-0341
Email : frye@e-figures.com
Spain
Breaking Wars
It's our distributor.
The rule is available in Spanish.
You can order on the web :
www.breakingwar.com
Italy
Sologiochi
via Valtravaglia, 32
00141 Roma
Tel : +39 (0)6 44202579
Email : info@solo-giochi.it
www.ready2play.info
Steel Models Srl
Vicolo Gela 2
35020 ALBIGNASGO
www.steelmodels.com
Belgium
HRDECOR
Scenery and mats for miniatures games.
Email : tate.hugo@gmail.com
hrdecor.over-blog.com
Germany
Miniaturicum
Email : vertrieb@miniaturicum.de
www.miniaturicum.de
Frontline game
Email : info@frontlinegames.de
www.frontlinegames.de
Australia / New Zealand
War and Peace Games
Email : info@warandpeacegames.com.au
www.warandpeacegames.com.au
Portugal
Rui Carrilho
Email : info@temposmedievais.com